Phone Inventory
The Phone Inventory analysis will provide a inventory of phones used in both the IPA Target and IPA Actual tiers for the selected sessions and participants.
Data Preparation
Session data is queried by word for each IPA Target and IPA Actual word. Tiers are queried independently and alignment information is not used for this analysis.
Parameters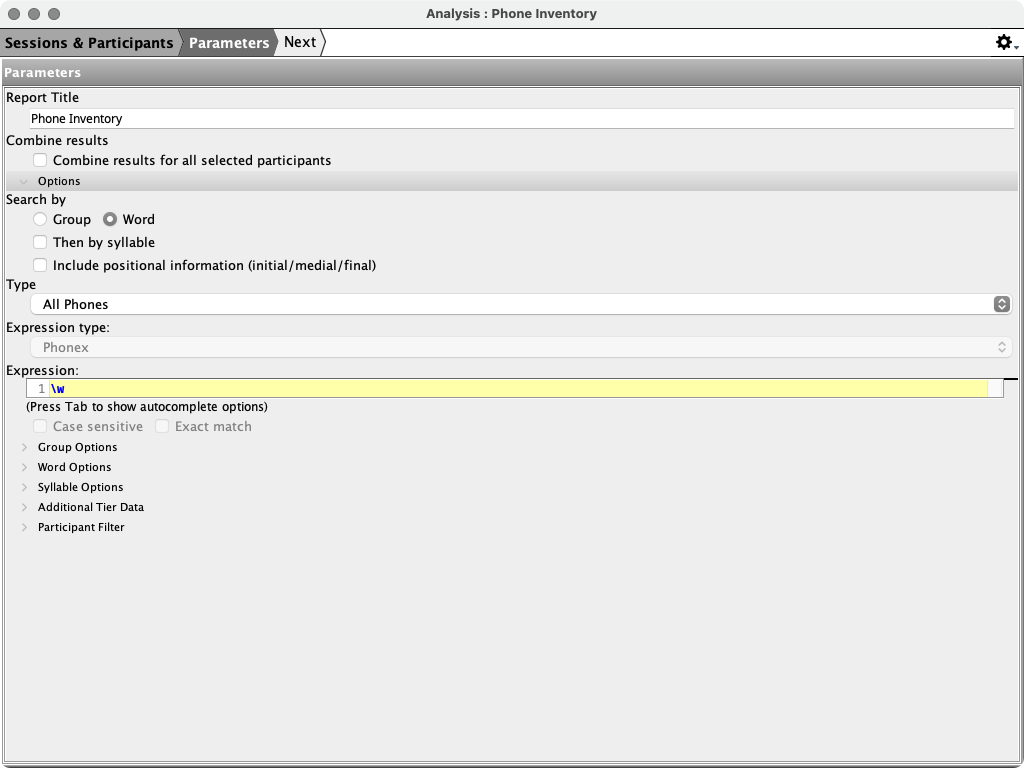 Other Parameters
Report Outline
An example table of contents is displayed below. Bold level elements are section headers while italic items are tables. Click here to see an example report.
Phone Inventory

Parameters

Summary

Participant 1

… (for each selected participant)

Aggregate

Participant 1
… (for each selected participant)

Breakdown

Participant 1
… (for each selected participant)