Consistency Analysis
This analysis will calculate consistency of word units, where a word unit is defined as a group of two or more productions with identical targets. (A word must be repeated more than once to be considered.)
A table for each
word unit
in a each selected session will be produced and added to one of four categories:
Accurate and consistent
Accurate and inconsistent (only one production needs to be accurate)
Inaccurate and consistent
Inaccurate and inconsistent
A summary for each session will be calculated with summary columns
A&C
,
A&I
,
I&C
,
I&I
coresponding to the aformentioned categories.
Data Preparation
Session data is queried by word for each aligned Orthography, IPA Target and IPA Actual triple. IPA transcriptions should be syllabified and aligned.
Parameters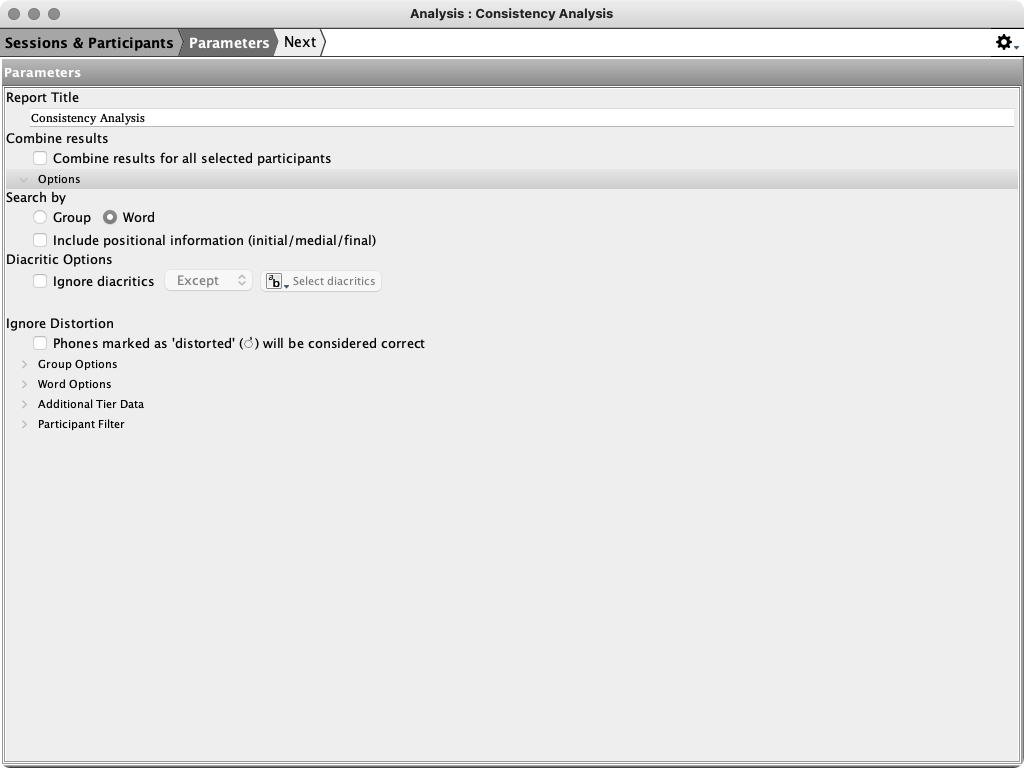 Other Parameters
Example
Click the link below to view an example report.

Example Report